Premium Black Garlic Essence Gold
Produces Black garlic extract 100% essence without adding any additives through the thorough process management by phase (low-temperature extraction, sterilization, vacuum concentration) of Black Garlic fermented with just a unique component of garlic itself for long period of time.
It contains various minerals and rich amino acids so useful to the human body in balance and has so plenty of antioxidants and anti-aging substance such as S-aryl cysteine and sulfur compounds that helps to reduce blood cholesterol and improve blood circulation. 80ml x 1 pack contains more than one and half bulbs of Black Garlic and is a thick and soft excellent product.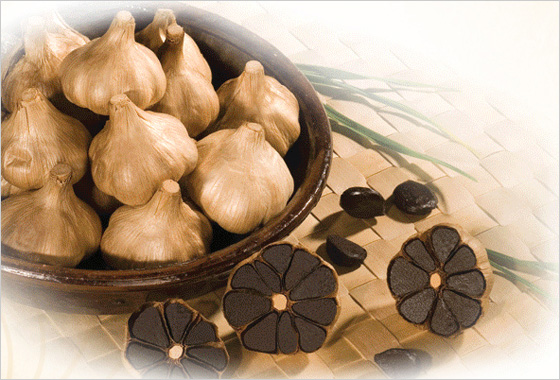 Calorie 30Kcal (per 1 dose / 80ml)
Sugars 6g, Carbohydrates 6g, Protein 2g, Fat 2g, Saturated fat 0g, Trans fat 0g, Cholesterol 2g, Sodium 2mg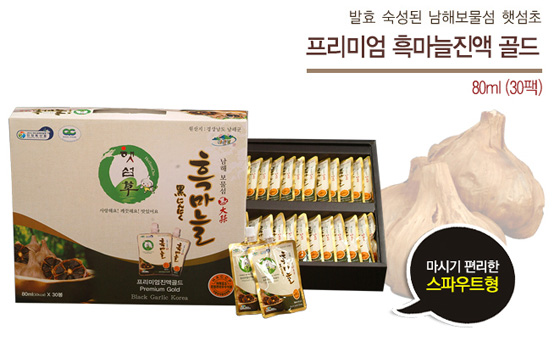 Product name: Premium Black Garlic Essence Gold
Specification: 80ml x 30 pack
Raw materials and content: 100% black garlic extract (15% solids, Namhae-gun Garlic)
Recommended intake: 80ml 1~2packs/day